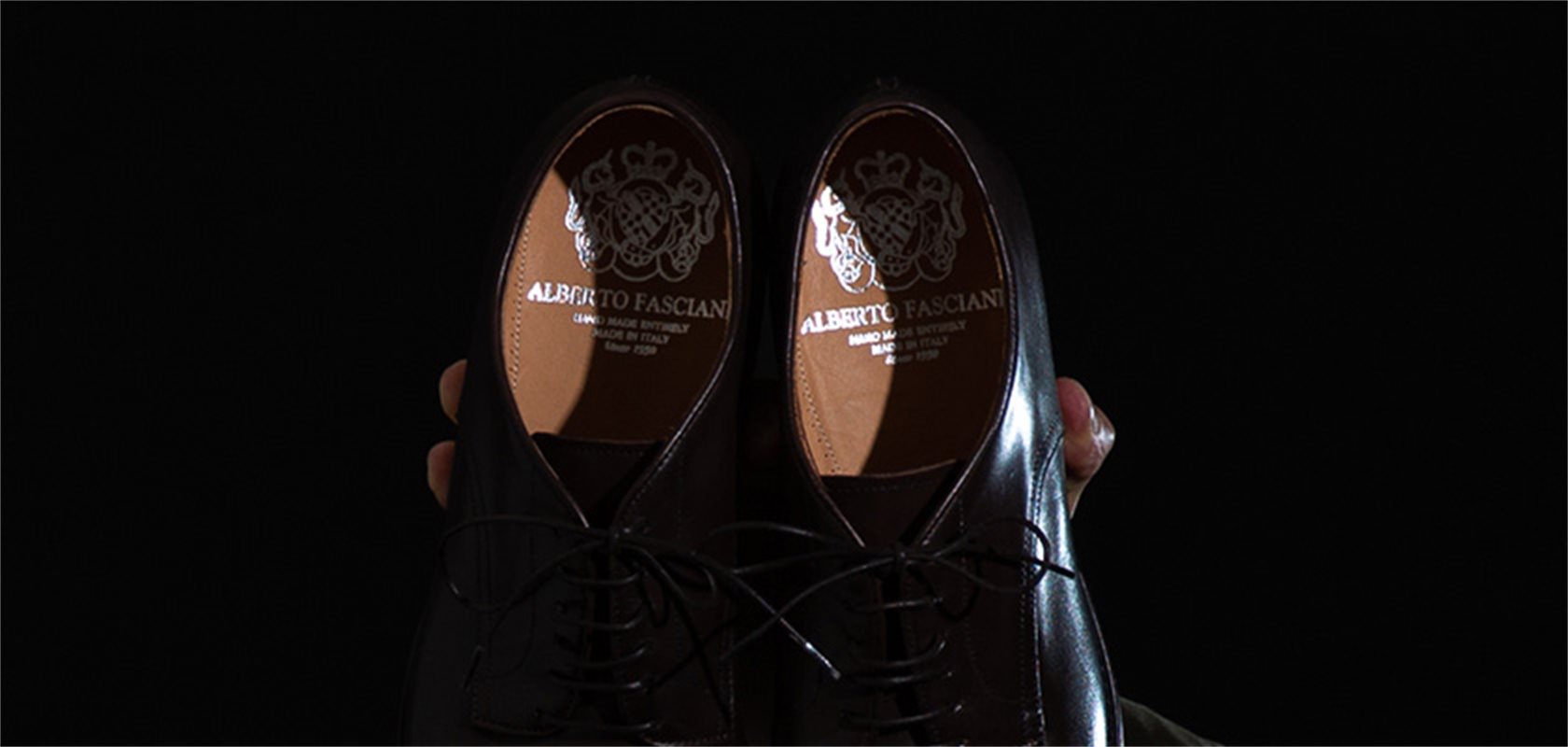 Alberto Fasciani shoes
Alberto Fasciani shoes and boots are footwear that is absolutely world-class. Their designers focus on every small detail and the absolutely best materials when creating new collections. The Italian company was founded in 1950 and it has become well-known and recognised for the tradition of craftsmanship that lies behind its production of beautiful and elegant shoes and boots for men. If you love quality, design and craftsmanship when it comes to footwear, this Italian brand will never disappoint you. Many men around the world have already fallen in love with this brand, which you can now also buy here in Axel's online shop. Click on the menu on the left side to see the amazing assortment.
Alberto Fasciani boots for discerning men
This Italian brand definitely deserves the much sought after "Made in Italy" trademark. The trademark signifies quality, passion and originality, which are definitely words to describe this Italian company. Alberto Fasciani makes shoes and boots that are world-class. The designers that make the popular footwear worn by many men around the world are known for their excellent taste, creativity and commitment. The company's motto is: "Whoever wears my shoes or boots must feel at home with them from the very first moment, as if they had spent their whole lives in them". This emphasises the essence of Alberto Fasciani's work, whose goal is to create comfortable quality shoes for the most discerning of men who know what they want to wear on their feet.
Alberto Fasciani shoes - tradition and innovation
Italian company Alberto Fasciani knows exactly what it stands for. They have proud traditions that they have upheld since the first day the company was founded in 1950. Despite this, innovation is still an important part of this Italian company's DNA. The company will not stand still. It is inspired by trends in the fashion world. In this way the company combines tradition and innovation and creates beautiful, world-class leather shoes, leather boots and smart sneakers. Many men around the world have fallen in love with this brand and wear some of the world's finest Italian footwear every day. Alberto Fasciani boots and shoes last!
Exquisite quality shoes and boots from Alberto Fasciani
The Italian brand has focused on selecting the best materials on the market for their footwear since 1950. This has resulted in Alberto Fasciani footwear becoming the popular brand it is today. Based on Mecerata and Fermo, the brand carries on the important tradition of tanning, which the area is well known and respected for. Carefully selected leather is treated by highly skilled people at Alberto Fasciani, which the company is respected for by the whole footwear industry. Purchase your Alberto Fasciani footwear at Axel-store.com today and wear your new favourite shoes in next to no time. We will deliver your shoes free of charge and they will arrive within 3–5 working days. So you will look and feel great in next to no time!