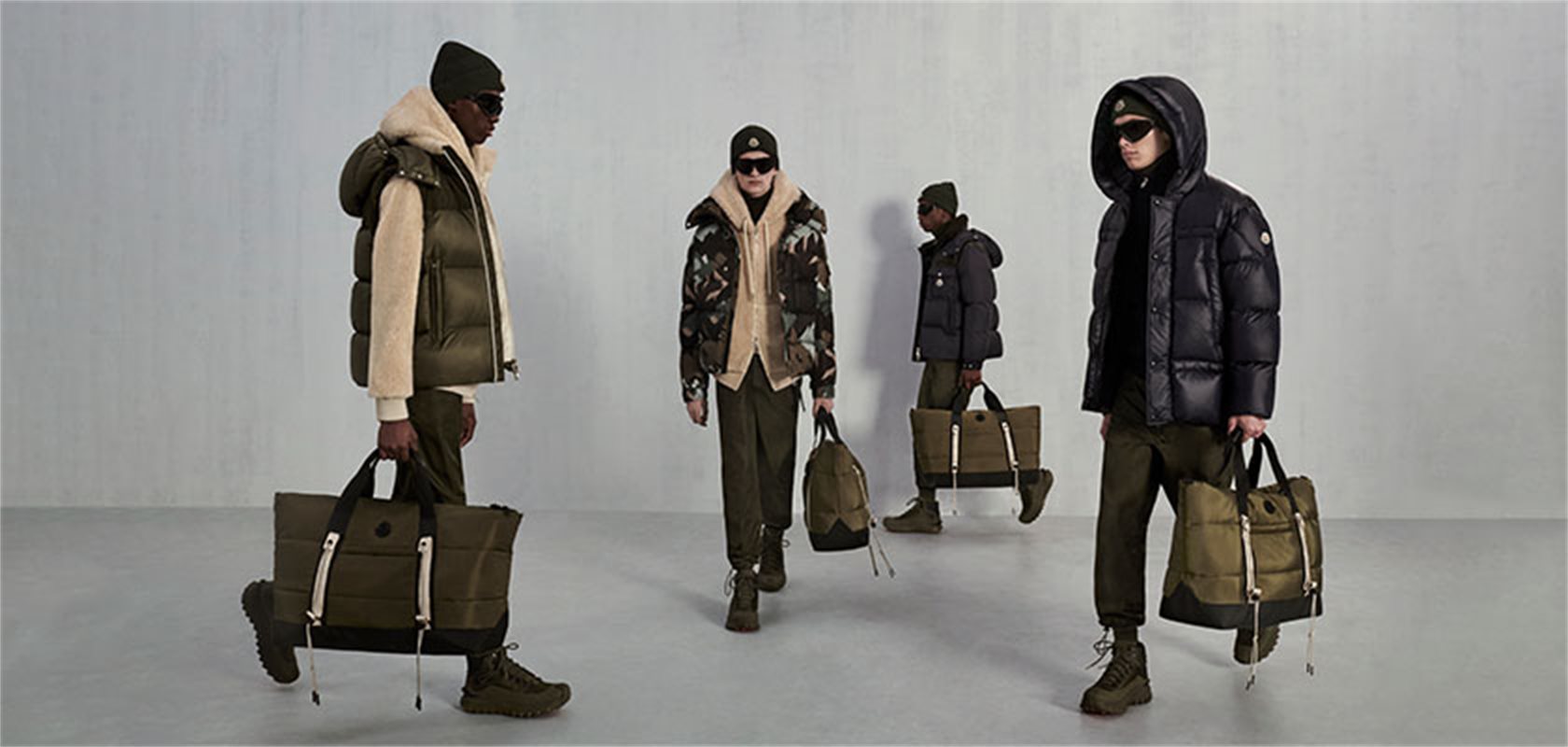 Exclusive selection of Moncler menswear
You will find a large selection of Moncler menswear at Axel. The brand was established in Grenoble, a mountainous region in France, in 1952. Today, the brand is located in Italy. Moncler apparel is made to appeal to quality-conscious consumers who appreciate excellent craftsmanship. The brand is the essence of Italian professionalism and high quality. Moncler has formed partnerships with many important stylists and groundbreaking designers over the years. This can be seen in their extremely innovative design, which always influences their apparel and they therefore always have focus on innovative details in their collections.
It all started with a jacket
The brand has become popular and well-known by consumers all over the world. Moncler produces down jackets of sublime quality. Since 1952, they have developed and produced lightweight down jackets for very critical consumers. Moncler jackets are known to contain at least 90% goose down and only 10% feathers, which means they have a high fill power. The jackets are thus warm, soft, light and pleasant to wear, which in many ways they are unique in the market. You will therefore find some ultra-nice, high-quality jackets in a classic style, ideal for the stylish and elegant man. If you own a jacket from Moncler, you own a jacket that will never go out of fashion. It is perfect with a pair of jeans and sneakers but can also be worn over a shirt.
Moncler T-shirts, polos and shoes
Moncler has significantly developed its range of apparel over time. Today it produces many different kinds of clothing, including T-shirts, shoes and many kinds of accessories. Axel has a wide assortment to choose from and we have selected all of the brand's bestsellers. Our assortment includes Moncler T-shirts and polos – in both classic white or dark blue, which are prefect for a laid-back style but also excellent for a professional and sharp look. Our wide assortment also includes Moncler shoes, available in different designs and colours. Every pair of shoes is of the highest quality and they are extremely comfortable. The soles are made from soft rubber, making them pleasant to wear all day long. In addition to excellent comfort, several of the shoes have a unique and individual design, with special details at the instep or leather details on the back of the shoe. The shoes are designed to be worn on any occasion, both at work and during leisure activities.
Buy clothes online at Axel
You are guaranteed to find something in our assortment that appeals to your taste. You can be sure that everything has been carefully selected on the basis of high quality and exclusive modern design. We update our assortment of Moncler apparel on an ongoing basis, so that it always includes the biggest fashion trends from the brand. The collections' quality-focused and innovative designs are your guarantee that the different styles can be used for many years to come. This is why at Axel we love this brand. When you shop online at Axel, we do our utmost to provide excellent service. If you have any doubts about a purchase, please feel free to ask our competent customer service department for help.