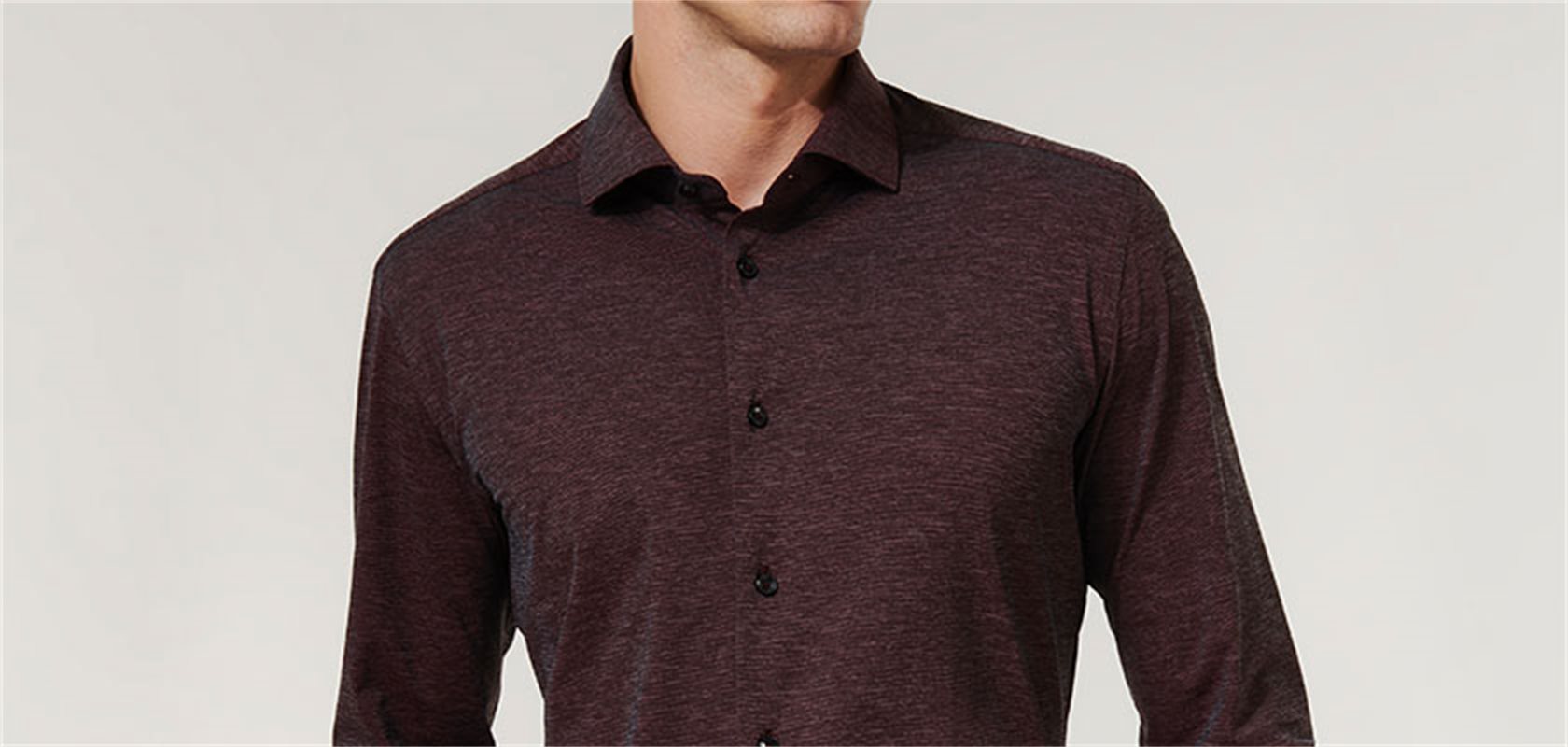 Italian tailoring – Xacus shirts
Xacus is one of Italy's most exclusive producers of shirts. By using creative details and exclusive fabrics, Xacus create classic men's shirts that many men love. Alberto Xocatto was the creative and talented craftsman who in 1956, brought together two groups of tailors with the vision that he would create exclusive shirts – and he succeeded, and the brand was called Xacus. The company grew strongly during the 1960s when they opened their first technical and industrial workshop, and this was the beginning of a company that has gone on to become one of the leading fashion companies in northern Italy. At the end of the 1980s the company grew yet again when Alberto's sons joined the company.
Xacus - built on an Italian foundation
With very deep roots in proud Italian tailoring craftsmanship, Xacus is one of the world's leading suppliers of shirts on the market, and the excellent high-quality Italian craftsmanship combined with talented tailors and an eye for customers' needs, has been the core of the company's design of shirts since 1956. Shirts that many men now prefer to any other brand. Xacus is built on an Italian foundation of proud design traditions and they never compromise on design or quality. When you buy a shirt from this brand, you will never be in doubt – you will have acquired an item of clothing consisting of fantastic quality, which can be worn again and again, with no signs of wear. It is a timeless and exceptional design, rarely seen elsewhere.
Xacus shirts – because you can't resist them!
It can be difficult for us men to find out what is the most appropriate outfit for a weekend's event. Xacus shirts are the perfect solution. They are always the safest choice when it comes to choosing the perfect outfit. Regardless of the event, a shirt from this brand will always make you look smart and presentable. At Axel, you will find a huge selection of Xacus shirts that will definitely appeal to your taste. It's guaranteed that Xacus shirts will never go out of fashion and they are ideal with all kinds of styles. Which means that if you prefer a more colourful or more classic style, this brand will have a shirt that completes your favourite outfit.
Buy Xacus shirts online at Axel-store.com
When you buy clothes at Axel, you are guaranteed an exclusive selection of designer menswear from the world's leading fashion houses to choose from. Our online shop has everything – from classic minimalistic style to high-fashion clothes, and we are proud to be able to offer personal service and to clothe style-conscious men. Visit one of our stores and see the wide selection of great-looking Xacus shirts at really great prices. Guaranteed, there's a shirt that matches your taste. Our skilled staff stand ready to help you.