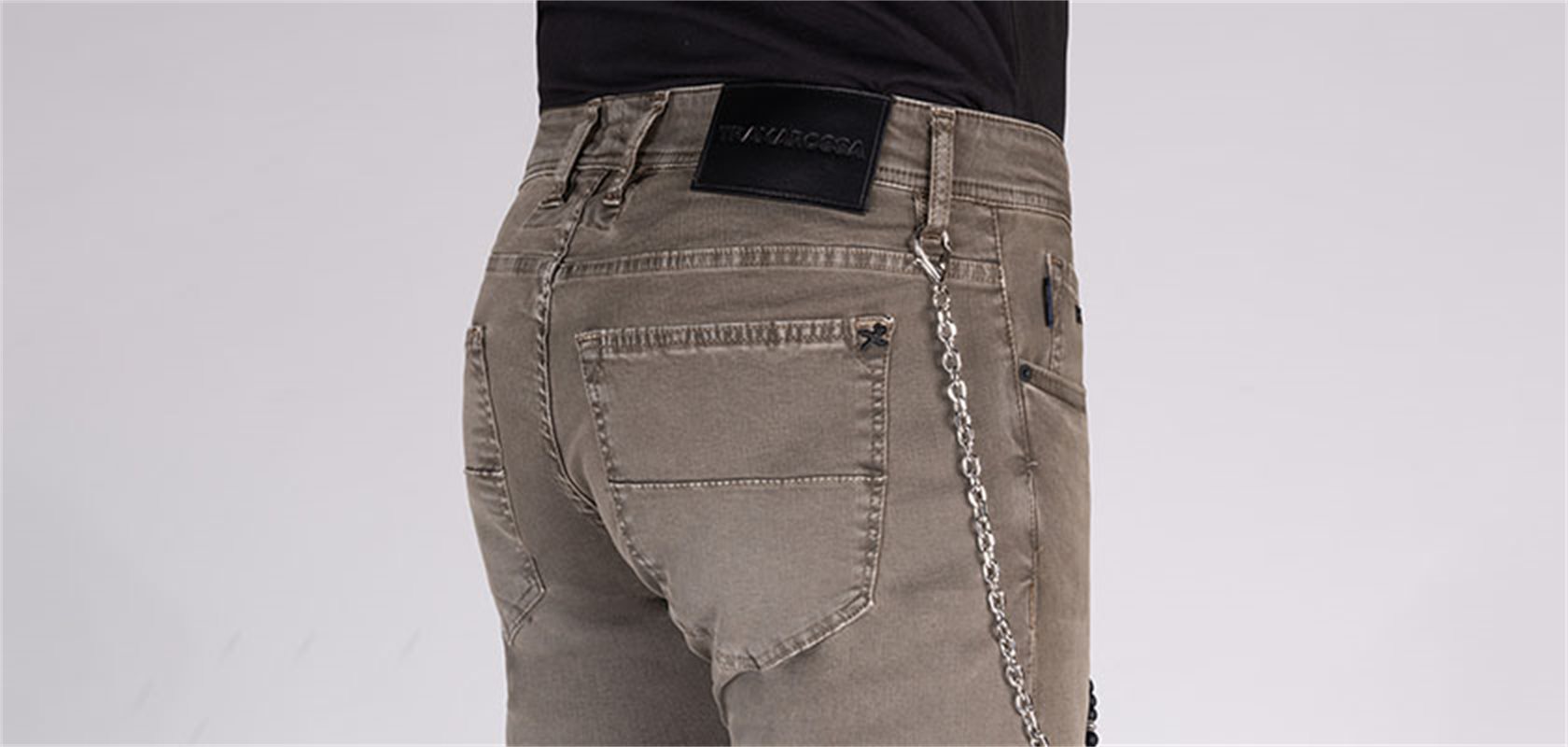 Sartoria Tramarossa men's jeans
The brand was founded by Urbano Chemello in 1967. Urbano Chemello was a qualified tailor who encountered the amazing material denim and decided to make Sartoria Tramarossa jeans for men. At the time when the company was founded, the sports jeans or ordinary casual jeans were the most popular kinds of jeans among consumers. This meant that this item of clothing was not immediately valued at the time, but this would change. Urbano Chemello's son joined the firm in 2003 and they decided to put to one side the idea of ordinary tailored jeans and instead focus on a pair of high-quality Italian jeans which customers would love – and they succeeded!
Perfect fit and exquisite quality – jeans for men
Today the company is run by three brothers – Roberto, Paolo and Luigi, each responsible for different functions within the company. Paolo is the most prominent because he is mainly responsible for the style of Sartoria Tramarossa jeans and has done so from the very beginning. He is also responsible for realising the different collections of Sartoria Tramarossa jeans every year. The creation, production and delivery of these men's jeans takes place in the middle of the Italian region Veneto, which is one of the most important districts in the world for the production men's jeans. "Made in Veneto" is extremely valuable for the company, as it defines their culture and production.
Enjoy Italian fine details from Sartoria Tramarossa
The amazing thing about jeans is that they are a timeless trend and we believe 100% that they will never go out of fashion. Regardless of how many pairs of smart trousers are designed, jeans will always be extremely popular among men. Jeans are practical and elegant and are worn for many more activities than they were in days gone by. Today it is easy to make a pair of jeans trendier by wearing a smart blazer, an attractive shirt and a new pair of shoes. There are no limits when it comes to jeans! Sartoria Tramarossa has succeeded in creating a pair of jeans of the most exquisite Italian quality, with lots of fine details that make the jeans completely unique. With a pair of jeans from Sartoria Tramarossa, you are guaranteed jeans that are durable and timeless.
Purchase Sartoria Tramarossa jeans online at Axel-store.com
Buying clothes online is an amazing thing. You order the product you want to purchase, and it comes in the post – you don't have to do a thing. Imagine ordering a pair of Sartoria Tramarossa jeans online and then receiving them within a couple of days. Doesn't that feel great? We think it feels great at Axel, which is why our stock is filled with their great-looking jeans. You can also visit one of our stores and try on a pair of Sartoria Tramarossa jeans. Maybe you want to buy a pair right now. We stand ready to help you in the stores.