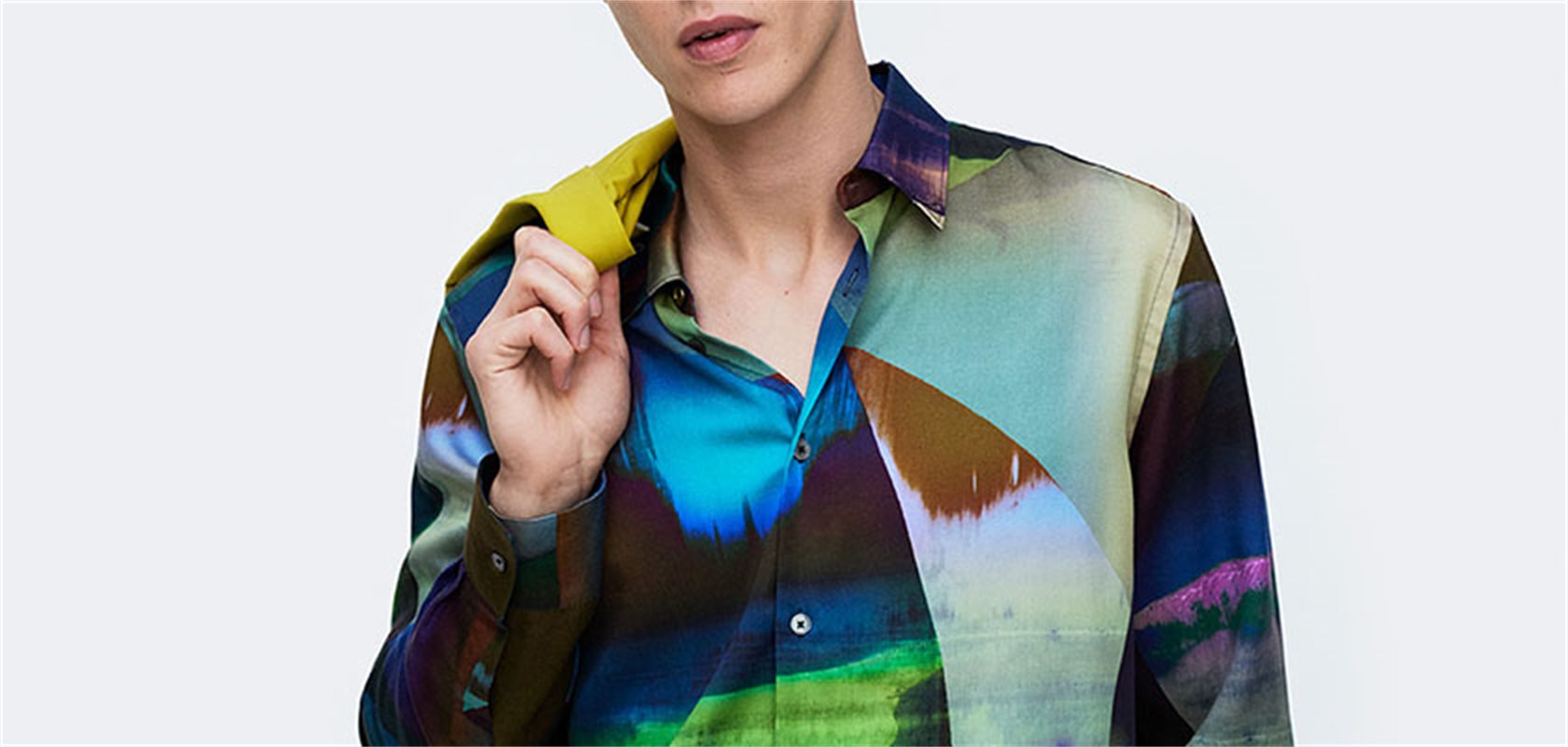 Paul Smith - luxury with personality
Paul Smith is classic English and his designs always have a dash of humour. He is known to be traditional but at the same time he idolises modernity – so each style always has a hidden secret. Paul Smith has been involved in the fashion industry and tailoring for 30 years. He has secured a reputation as a unique designer in the category "luxury with personality". He is always able to predict and even create trends. The hidden humour in the different designs does not disguise Paul Smith's continuing love for tradition and classic style. Shape your own look with a Paul Smith patterned shirt or see our large selection of classic and modern Paul Smith T-shirts.
Get much more than multistripes from Paul Smith shoes
We all know Paul Smith as the man behind the legendary multicoloured multistripes, which one way or the other feature on most collections of belts,, bags, clothes, and the unique Paul Smith scarves. But luckily for us he can do much more that design multistripes. This season's collections, each with their own style has – what he calls it himself – 'a hidden secret'. Paul Smith is not stingy with details and even though they aren't obviously visible to the eye, details and hidden secrets in smart Paul Smith shoes are always waiting to be discovered. Every season, he re-interprets colour scales, concepts and design and allows the user to experience a "hand-picked feeling" by using different textiles. This is why Paul Smith shoes are totally unique.
Paul Smith shoes – almost by chance
Paul Smith's status as one of the world's leading fashion designers came about almost by chance rather than any conscious decision on his part to become a world-famous designer. When Paul Smith was 16 years old, encouraged by his father, he worked in a clothing store in his hometown of Nottingham. Originally, he dreamed of becoming a professional cyclist but when he was 17 years old, he was involved in a serious accident. He had to recuperate for six months in hospital and during this time he met new friends who went to the city's art school. His friends introduced him to the world of creativity and ideas, and this resulted in the amazing Paul Smith shoes. We also have a large selection of Paul smith shorts and bathing shorts either in single-colour or with the signature stripes.
Buy Paul Smith bags and shoes at Axel-store.com
After his stay at the hospital, Paul Smith became the manager of a clothing store in the city and before long he opened his own store. However, Paul Smith makes more than designer shirts, jeans, shoes and T-shirts. He also designs bags. For example, you can buy Paul Smith bags, where the consistent theme in the collections is humorous undertones, which among other things, can be seen in the multicoloured stripes and printed graphics. Even though Paul Smith bags are in the exclusive category, they always have a laid-back twist, which makes them ideal at work, parties and during leisure activities. Match your bag with a Paul Smith tie which combines the modern and classic and you will look good at work or at a party. Visit one of our stores to see all of these great-looking products or browse our online shop to see other exciting brands. Our skilled staff are ready to take your call.