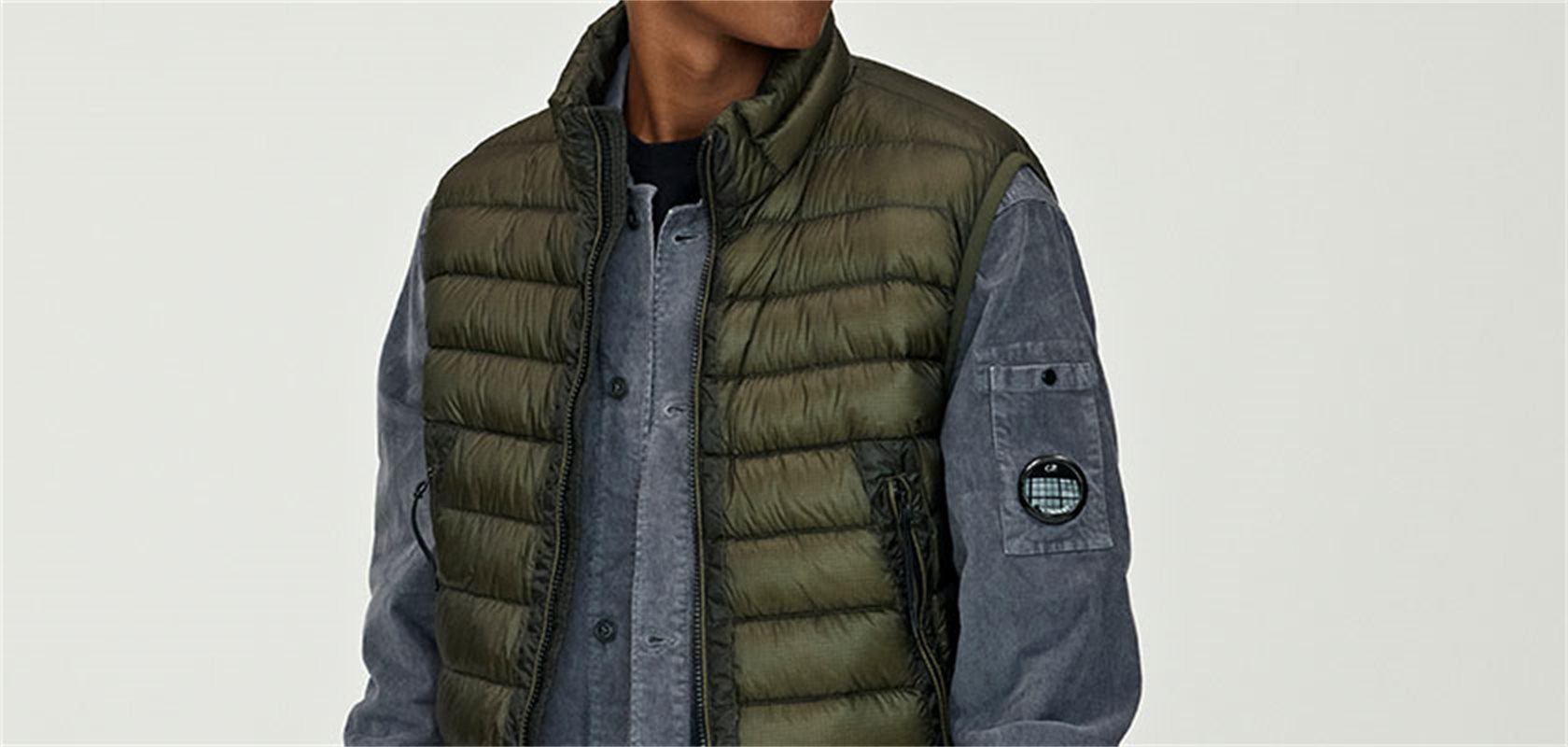 C. P. Company jackets
C. P. Company jackets are the essence of high quality and masculine elegance. The attractive Italian design and exclusive materials, great fit and smart details, perfectly align with our philosophy. Update your wardrobe with a C.P. Company jacket and be absolutely well-dressed. A jacket or coat is one of the items of clothing that we use the most. Therefore, it can be good idea to invest in excellent quality, so your jacket can be used again and again. Check out the so-nice C:P: Company jackets here.
C. P. Company is here to stay
C. P. Company started because of a young designer from Bologna in Italy, who had a talent for business. At the start of the 1970s, Massimo Osti, a young Italian graphic designer who worked in advertising, created a collection of T-shirts with printed designs which could only previously be printed on paper. And on the basis of this success, one year later, the designer Massimo had a whole collection for men – and became partner in the company that produced the clothes. The brand name became Chester Perry, which was later changed to C.P. Company. In a world where the focus was increasingly on unique individuality, C. P. Company chose to base its designs on the qualities of the uniform – the uniform has always combined practicality with elegance. Even the small details are made to serve a function and thanks to this "clever confection" the uniform has always been ideal for men that have a specific job – and at the same time it represents status and elegance. C. P. Companys' success is based on many years of research in uniforms' textiles and their design of jackets, sweatshirts and knitwear reflect this history, not least in their thoroughness.
C. P. Company – emerged from urban sportswear
Massimo Osti is a revolutionary designer, who is known internationally as the "Godfather of urban sportswear". Not a bad compliment to have. From the very beginning, the brand became popular among Italian intellectuals and artists thanks to the discreet, nonconformist interpretation of the functional classics in the urban man's wardrobe. For more than 45 years, the brand has continued to be a pioneer and has segmented its signature: the hybrid between military, work and sportswear, and combined this with intensive, cutting-edge innovations within Italian textiles.
Textile innovation
Textile innovation has always been driven and elevated by the use of coloured fabrics and C. P. Company was the first in the world to develop a common technique where finished items of clothing created from different textiles and fibres are coloured in the last step in the process. The incredibly complex technique, which today is only used by a handful of brands, gives the clothes a unique colour fastness and tone-on-tone subtlety. The finished result is an item of clothing that is easy to wear and feels as though you have always owned it from the moment you first try it on (because elegance, as Massimo Osti, means being able to wear your outfit with ease), but at the same time is distinctly nonconformist – even ironic in its look. C. P. Company jackets are pure Italian style.